Today we are going to get into Frisbees for your pups. Over the years we have tried just about everything for our dog and today I am going to talk about the one that has been the best for our little guy. Now the name of the brand may be unfamiliar to some of you but it is called West Paw. West Paw makes a large range of dog toys ranging from things that are meant for gentle use all the way up to extreme use. As a company they also make dog accessories such as colors and such.  Today I am going to get into the design of the freebies and the experience we have had with it so far.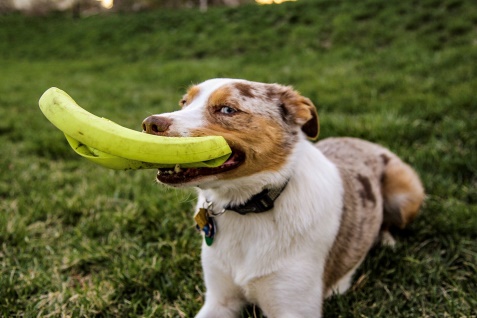 First let us take a look at the design. It is shaped just like a normal Frisbee but is made out of rubber. If you were to compare it to another more command brand it would be like the Kong one. Although it is like the Kong one it is a little stiffer and a lot easier to throw.  It comes in two sizes, a small and a large. We have the large for our pup. The large measures 8.5 inches and the small is 6.5 inches. It is completely dishwasher safe as well as latex free. It is also FDA compliant, so it is safe for your dogs to eat from. Also it is made here in the U.S.A. which maybe a huge plus to some buyers. The disc comes in all kinds of color and one that even glows in the dark. The one we have is the green one and that is because it was the only color our pet store had. When it comes to durability it is rated 3 out of 5 on their own scale of toys at West Paw.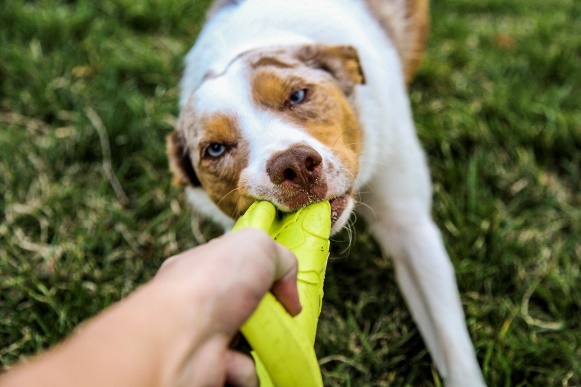 When it comes to personal experience, we have bought just about every Frisbee out there.  We have an Australian Shepherd Border Collie and Australian Cattle dog mix so he is very high strung and playing fetch is one of his favorite things to do. We use to use your standard plastic Frisbee but he would break them to pieces in a matter of minutes so we had to make a change. We started to use Kong for our next Frisbees and they seemed to work but as soon as they got a hole in them they would fall apart and would only last about 3 months. So at 20 bucks a pop every 3 months it can put a dent in the wallet. We then tried the Chuck it Frisbee cause we are big fans of the chuck it balls but it fell apart even faster than the Kong ones. So we went a couple months without one until we picked up the West Paw one. We have now had it for over 6 months and it has lasted very well. Not one tears or hole in it and we even play tug a war with it. We use it all the time and it has not let us down yet. It flies great and is super easy to throw. The price is pretty nice as well; it was only around 16 dollars and has lasted twice as long so you can't beat that.
If you are in the market for a good toy to play fetch with I would definitely recommend this toy. It is a great way to keep your dog in shape. In the future I hope to buy a few more of their toys and do some write ups but for now I will post a link to their website where you can snag one for yourself!
https://www.westpaw.com/dog-toys/play/zisc-flying-disc